Viola Irion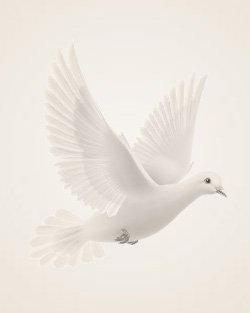 February 26, 1934 ~ January 24, 2015
Viola "Vi" Irion, age 80, died at the Villa Maria, Fargo, ND on Saturday, January 24, 2015.
Vi was born on February 26, 1934 in Fredonia, ND to Edward and Leontina (Sukut) Wolf. She attended country school through 8th grade and helped on the family farm. She married Eugene Irion on March 24, 1954 at Martin Luther Lutheran Church in Fredonia, ND. They moved to New York City and while Gene was on active duty aboard ship, she navigated NYC and found herself a job at Revlon. As Gene continued his Navy career they lived in various locations including Georgia, Cuba, New Hampshire, and Delaware. Upon Gene's retirement they returned to Fredonia, ND and farmed for 9 years. During the summers of 1977-1980 they also served as caretakers of Whitestone Hill Battlefield Historic Site. In 1980 they moved to Kulm, ND and owned/operated the Kulm Hotel for 15 years. Vi was also employed at the Kulm Cafe. In 1995 Gene and Vi moved to Fargo, ND where they enjoyed retirement, making many wonderful friends.
Vi was the best mom, grandma and friend. She loved her family with all her heart and cherished time with her grandchildren. Known as "Sunshine" to those living in her apartment building, she always had a beautiful smile and positive attitude! She was truly a joy to be around and made friends easily. If you were friends with her children or grandchildren, you were her friend too. All visits with Vi began with a warm hug and ended with "I love you."
Vi is survived by her children Perry Irion, Huntsville, AL and his daughter: Amber Lewter, Tina Winther, Aberdeen, SD, and Edward Irion (Laura) Carrington, ND and their children: Christian and Anna; and two great-grandchildren: Tessa and Mason Lewter; and many nieces and nephews. Also, special friend Ben Granholt, West Fargo, ND, and Grace and Luke Wagner, Hunter, ND whom she loved as her own grandchildren.
Vi was preceded in death by her husband, Gene in 2008, parents, and brothers: Ervin Wolf and Raymond Wolf.
The family is grateful for the loving and uplifting care Vi received during her 6 year cancer journey especially from the Sanford oncology team, with special thanks to Dr. Leitch, Lori and Christi.
Memories Timeline
Guestbook
---