Wallace "Wally" Mitchell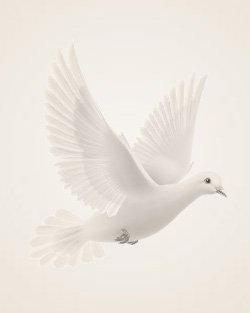 May 25, 1923 ~ October 26, 2014
Wallace G. (Wally) Mitchell was born May 25, 1923 to George and Anna (Millang) Mitchell in Rolla, ND. He passed away peacefully surrounded by family on October 26th, 2014 in Fargo, ND where he had resided the last ten years.
Wally's high school years in Rolla were spent active in Band, FFA, Basketball and the Annual staff. As a state champion in free throw shooting, in later years he tried to pass on his unorthodox underhanded free throw technique to his children, but it could not be duplicated.
After high school graduation from Rolla in 1941, Wally attended college classes at the AC (now NDSU), but interrupted his education to serve his country in WWII. He served honorably as a Tech Sergeant in General Patton's 188th Field Artillery receiving commendations for his military service in Europe.
His post war years were spent in Fargo where he resumed his education at Dakota Business College and started employment at the Fargo Post Office. About this time, Wally joined a Dance Orchestra, playing tenor saxophone alongside a young trumpet player, Joan Keegan, whom he would later unite with in a marriage that would have celebrated an anniversary of 64 years this November 11th.
Joan and Wally raised their family in their hometown of Rolla, where Wally had the opportunity to take over his fathers rural mail route. Through all weather conditions, and six days a week for over 30 years, Wally made sure the mail was delivered without fail.
Surviving Wally are his wife Joan Mitchell of Fargo ND, children Jim (Mary) Mitchell of Belcourt ND, Margaret (Jim) Ernst of Dickinson ND, Jean (Jim) Backlund of Moorhead MN, Maureen (Todd) Graber of Fargo ND, and Mike (Jennifer) Mitchell of Fargo, ND.
12 grandchildren survive Wally; Tracey (Ryan) Viergutz of Hawley MN, Trevor (Angela) Ernst, Brady (Arin) Ernst, Ryan (Emily) Ernst and Shannon Ernst, all residing in Dickinson ND, Adam Backlund, Matt Backlund, both residing in Moorhead MN, and Anthony Mitchell, Luke Mitchell, Weston Mitchell, Cabot Mitchell, and Breanna Mitchell, all residing in Fargo ND. 2 step-grandchildren survive Wally; Matt (Danielle) Johnson, Anna Johnson, both residing in Fargo, ND.
Also surviving Wally are 7 great-grandchildren; McKenna Ernst, Claire Ernst, Aiden Ernst, Emma Viergutz, Catherine Viergutz, Evyn Ernst, Elliana Ernst and soon to be born step-great grandchild baby girl Johnson.
Preceding Wally in death are his parents, George and Anna of Rolla ND, sister Marilyn (Mae) Neameyer and brother in law Ray Neameyer of Rolla ND, brother Howard and sister in law Marion of Tampa FL, and sister in law Helen Mitchell of Phoenix AZ. One brother, Bill Mitchell of Phoenix AZ survives Wally.
Also preceding Wally in death were brothers in law Jim Keegan, Tom Keegan, Bill Keegan, Garmann Jorgensen, and Wilfred Pederson all of Rolla ND, Jack Anderson of Rugby ND, sisters in law Mary Anderson of Rugby ND, Grace Keegan, Millie Keegan, and Vivian Pederson of Rolla ND. Surviving Wally are brother in law Pat Keegan and sister in law Betty Keegan, both of Rolla ND, sister-in-law Helen Jorgensen of Falls Creek WI and numerous nieces and nephews.
Wally believed in community service as was witnessed by his years of service as the Rolla City Auditor, member of the Rolla Library Board, usher and trustee at the St. Joachim's parish and third degree Knight and treasurer with the Knights of Columbus, as well as participation in numerous civic related committees in Rolla.
Wally was never too busy not to help out a friend or relative in need. He always opened up the court at the old City Hall for the local kids to play basketball. Last minute attendance at a packed basketball game was not a problem as he always took the empty chair at the end of the team bench. A good round of golf was not measured by strokes but by how many balls he found in the rough!
After retirement from the Postal Service, he loved spending most of his time with his grandchildren, building toys for them in the garage, and later fixing them after they were broken. A day may have been spent teaching them how to catch a baseball, swimming at Killarney beach, or spoiling them with a trip for treats at the Chicken Hut. No one could make a better after bath snack of popcorn and malts.
As the grandchildren grew up, he always tried to attend their numerous sporting events and music concerts as well as congratulate them as they achieved academic and career success.
We have lost a loving husband, Dad, Grandpa, and Great Grandpa, but our lives are much richer for having shared our lives with him. To live in hearts you leave behind is not to die. Well done, my good and faithful servant.
Memories Timeline
---