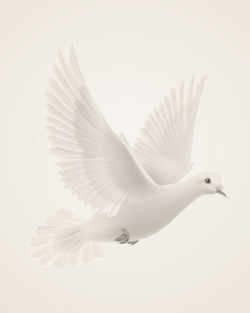 July 8, 1931 ~ August 18, 2010
Walter N. Harlow, age 79, of Detroit Lakes, MN, passed away peacefully at Emmanuel Nursing Home on August 18th, 2010 surrounded by his loving family.
Formerly of Moorhead, MN and Perham, MN, Walter was born on July 8, 1931 to Harry and Selma (Nelson) Harlow in Drayton, North Dakota. He was educated in Pembina County, ND, attended NDAC, NDSU, and Moorhead State College where he received his BA/BS in Industrial Arts, Math, and Business Education. Walter was a member of the Kappa Delta Pi.
On April 12, 1958, Walter was united in marriage to Betty Louise Solhjem at Zion Lutheran Church near Leonard, ND. Walter proudly served his country in the U.S. Army during the Korean Conflict. He served in both the Minnesota and North Dakota National Guard and was Commanding Officer of several units in North Dakota. He retired as a Major. He was a proud member of VFW and American Legion.
Walter started his teaching career in Gwinner, ND. He taught Special Education in Grand Forks, ND and was an Industrial Arts instructor at Fargo North and South High school. He also taught Adult Education Woodworking classes and was the instructor for the Carpenters Union during his long teaching career. Walter worked as a self-employed contractor specializing in home building, cabinetry, remodeling and repair. After retiring from teaching he worked for the US Postal Service in Fort Ransom, ND.
Walter will be greatly missed by his family and friends; his loving wife Betty of Perham, MN; four daughters, Dianne Tyge of Perham, MN, Darleen (Johnnie) Griffin of Santee, CA, Doreen (Dana) Causer of Cando, ND and Denise (Mark) Christinson of Cavalier, ND; grandchildren Doretha Smith, Adam (Jennifer) Tyge, Tia Griffin, Tiffany Kukuk, Kenny Kukuk, Laura Christinson, Lucas Tyge, Lacey Christinson, and Jacob Tyge; great-grandson Nathaniel Smith, with second great-grandchild due in late December 2010 to Adam and Jenny; sisters, Elizabeth (Betty) Johnson of Hoople, ND and Bonnie (Willis) Puppe of Drayton, ND.
Walter's hobbies included family genealogy, woodworking, and gardening. He loved visiting with extended family and friends. He also enjoyed hearing stories about their lives and past experiences.
Walter was preceded in death by his parents Harry and Selma (Nelson) Harlow and brothers, J. Kenneth, Ernest, Donald and Marvin.
The family would like to thank the wonderful staff at Emmanuel Nursing Home of Detroit Lakes, MN for the great care of our husband, dad and grandpa.
Memories Timeline
Guestbook
Sign the Guestbook, Light a Candle