William Briden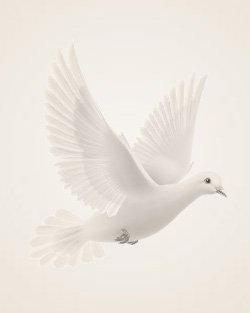 January 19, 1923 ~ February 2, 2014
William Henry (Bill) Briden, 91, Sabin, MN, died February 2, 2014 as a result of car train accident.
Bill was born on January 19, 1923, in Crookston, MN to J. Elmer and Constance (Evje) Briden. He grew up on the family farm northeast of Crookston. On October 30, 1949, Bill was united in marriage to Gloria Mae Berg in Crookston. Bill and Gloria farmed, raised cattle, and owned and operated Briden Repair and Red River Tandem Co. They attended the Covenant Church in Crookston.
They retired in 1978 and for 31 years spent their winters at Tropic Star Resort, Pharr, TX. They attended the First Baptist Church in Pharr.
In 2004, they moved from the Crookston homestead to Sabin. They attended Bethel Evangelical Free Church in Fargo, ND.
Bill was happiest creating machinery and remodeling cars. He also enjoyed family vacations, bowling and fishing. He was a lifetime member of the Western Minnesota Steam Threshers Reunion, Rollag, MN and the Horseless Carriage Club of Fargo.
He is survived by his wife of 64 years, Gloria, Sabin; son Jim (Lynette) Briden, Moorhead, MN; daughter Janet Briden, Chico, CA; son Mark Briden, Lakehead, CA; granddaughters Markell Briden, Sabin; Tracy Briden-Griffis, Moorhead; Elizabeth (Blake Jegtvig) Briden-Jegtvig, Hawley, MN; great grandsons Kenneth and Jack Griffis, Moorhead; as well as many family members and friends. Bill was preceded in death by his parents, three sisters, one brother, a grandson, and a great grandson.
Interment will be at Oakdale Cemetery, Crookston, at a later date.
Memorials preferred to Western Minnesota Steam Threshers Reunion or Bethel Evangelical Free Church.
Memories Timeline
---