William Day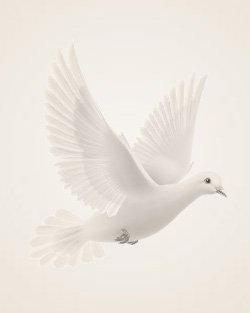 April 5, 1925 ~ April 10, 2013
William Daniel Day, 88, Fargo, formerly of New Rockford, ND passed away Wednesday, April 10, 2013 at Eventide Nursing Home, Moorhead.
William Day was born April 5, 1925 in New Rockford, ND to Warren and Elizabeth (O'Keefe) Day. He grew up and attended St. James Academy in New Rockford. William enlisted in the Army in 1943 serving in North Africa and Italy. He was honorably discharged and returned to New Rockford and then moved to Fargo. He attended NDSU where he received degrees in Math and Ag Economics. He was recalled into the Army where he served in Fort Collins, CO before being transferred to Fort Benning. While in Fort Benning he trained soldiers for Korea. William D. Day and Anna Mae Helms were married September 6, 1948 in New Rockford. He was honorably discharged from the Army in 1952 and taught for a time in Ashley. William joined Great American Insurance, now American Financial, in 1952. He retired in 1990.
He loved to play cards, especially Bridge. William enjoyed hunting, especially pheasants and loved to travel. He was known as the "king of projects." William was a charter member of Nativity Catholic Church and was very active in the church community.
He is survived by his children, Debbie Sabin, Fort Collins, CO, Denise (Ken) Klemisch, West Fargo, ND, Gerry (Susan) Day, Helena, MT, Mary (Steven) Stalboerger, Moorhead, MN, Brian (Yvonne) Day, Bismarck, ND, Teresa (Bob) Koch, Marcola, OR, Shannon (Don) Myhre, Columbia Heights, MN; sisters, Marge Arntson, New Rockford, ND, Lucille Nathan, Minot, ND; 21 grandchildren; 13 great-grandchildren; and 2 great-great-grandchildren.
He was preceded in death by his wife, Annie; parents; brothers Emmett, Edwin, Jack, Gerald; sister Betty Akin; grandchildren Jonathan Day, Brian Kahl, Justin Watterson.
Memories Timeline
---