Wilma Kearney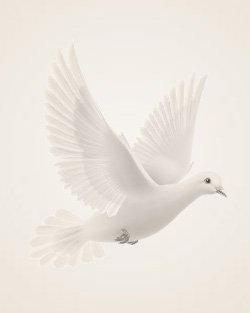 March 9, 1922 ~ November 26, 2014
Wilma E. (Hogan) Kearney, 92, formerly of Idyllwild, CA, passed away on November 26, 2014 in West Fargo, ND. She was born on March 9, 1922 in Waynesburg, OH and married Jack P. Kearney on May 23, 1942 in Youngstown, OH. They were married for 63 years. He preceded her in death in 2005.
Wilma was a Veterinary Technician for many years and her most cherished gifts from God, besides her family and her Irish heritage, were her dogs and animals of any kind.
She is survived by three daughters, Cathleen (Merlin) Beto of Walcott, ND, Colleen Altman of West Fargo, ND and Christine O'Keefe of Hemet, CA, 7 grandchildren, 10 great grandchildren and her beloved French Poodle, Mimi.
Besides her husband, she was also preceded in death by her parents, Lillian & Bertram Hogan, four sisters, Eloise, Zella, Alice and Vera and one brother, Kenneth. She will be interred with her husband at Riverside National Cemetery, Riverside, CA.
In lieu of flowers, a memorial donation may be made to the Humane Society of the United States at www.humanesociety.org.
Memories Timeline
---